Scott Rothstein And His Downfall
By Arnab Ghosh, Gaea News Network
Thursday, June 10, 2010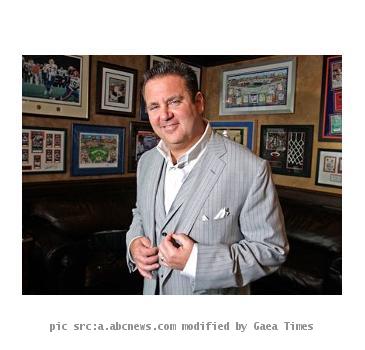 more images
SOUTH FLORIDA (GaeaTimes.com)- Tainted former lawyer Scott Rothstein got sentenced to a 50 years imprisonment in federal prison on Wednesday. He misused his Fort Lauderdale law firm to operate a Ponzi scheme worth $1.2 billion. The ponzi scheme made him wealthy fast and he led a lavish lifestyle. He bought a number of sports car and yachts too. He also made generous contributions to some politicians in Florida as well. He pleaded guilty in January and was found guilty on three counts of conspiracy and two counts of fraud. Last week he made a plea for leniency and said that he always cooperated with the investigating authorities.
Scott Rothstein admitted that he does not expect the court to forgive him but the options to make appeals for shorter imprisonment is still there. He also reiterated that he will help to compensate the investors who lost their money in his ponzi scheme. Wilfredo Ferrer, the US attorney said that Scott Rothstein epitomizes the saga of rise from rags to riches but his greed and ambition brought his downfall. He also said that the victims of his scheme would get some amount of solace from the verdict.
Scott Rothstein confessed that he operated sachem that involved selling stocks in fake lawsuit settlements. He also succeeded in duping the investors by producing phony settlement agreements and false bank documents. He simply used the funds of new investors to pay old ones. The scheme also led to the debacle of his law firm. It was in the last quarter of 2009 that his scheme secrets began to creep out of darkness. He claimed that his wife was not involved with it.