Kasab Trial Verdict Today
By Sayantika Ghosh, Gaea News Network
Monday, May 3, 2010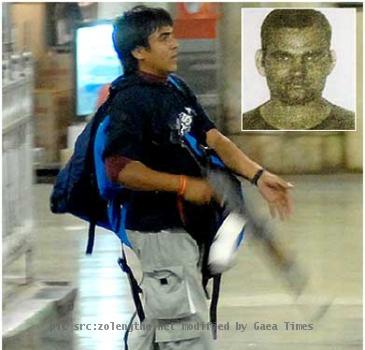 MUMBAI, INDIA (GaeaTimes.com)- Ajmal Amir Kasab, the main convicted terrorist taken into custody following the Mumbai terrorist attack of November 2008 will face his ordeal today in his final judgement. Reportedly, the case of Ajmal Amir Kasab will be decided over by a special judge from the session court. Along with Ajmal Amir Kasab, Faheem Ansari along with Sabahuddin Shaikh who were also involved in the attacks will also know their fate. The Mumbai Crime Branch went ahead to file an 11,000 page chargesheet against all the convicts including Ajmal Amir Kasab on February 2009. Following that the session court has also filed 86 charges against Ajmal Amir Kasab. Reportedly, Ajmal Amir Kasab has changed his arguments and statements several times so as to escape the hands of law and make the situation baffling for the cops.
It was in the month of March 2009 when the actual prosecution began for the case against Ajmal Amir Kasab. Officials submitted 657 pages as of a written charges against Ajmal Amir Kasab along with telephonic conversation intercepts and CCTV (Close Circuit TV) footage of the incident.
The last time Ajmal Amir Kasab changed his argument was in December 2009 when he said that he landed on the Indian soil by boarding the "Samjhauta Express". Ajmal Amir Kasab claimed that the Mumbai cops forcibly picked him up from Juhu chowpatty and that he is innocent. In the year of 2009, Ajmal Amir Kasab had confessed before the magistrate about his offence when he pleaded guilty to all 86 charges filed against him but reportedly changed his statement after a few days when he was interrogated for the second time.