AC Transit Bus Fight Video Rouses Safety Concerns
By Arnab, Gaea News Network
Wednesday, February 17, 2010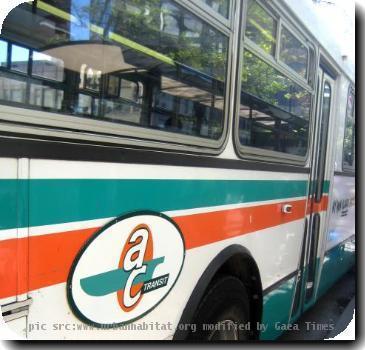 more images
more images
CALIFORNIA (GaeaTimes.com)- The video footage of a gory fistfight posted on YouTube is being circulated and downloaded wildly by the viewers. It is about an AC transit bus fight. The video has raised concern about the pitfalls and problems existing in mass transit systems. A number of commuters have become worried in recent times at the rising trend of violence taking place in public transport vehicles. Women are more at risk from this problem rather than male commuters.
The YouTube video depicting the AC transit bus fight has two passengers getting engaged in heated altercations. The fight got really nasty and both of them had to be hospitalized at the end. The incident took place when the bus was passing through downtown Oakland on Monday afternoon. Several passengers who avail long distance bus rides have reported witnessing fights on the way that ended in serious consequences. Some women commuters have also switched to other modes of transport that they consider safer.
The passengers are also of the view that these fights do not take place frequently but when they do, things can turn really nasty. The AC transit bus fight video bears testimony to this version. The mass transport department officials are also aware of the problem and though they do not label it as a major problem, they admit that the safety of the passengers remains a sensitive and serious issue. Researchers are of the opinion that problems like these can be reduced by installing better surveillance cameras and lighting system in the vehicles.