Bomb Making Crew Arrested
By Sayantika Ghosh, Gaea News Network
Sunday, May 9, 2010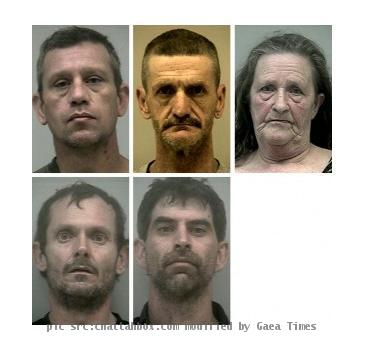 BUNFORD, (GaeaTimes.com)- It seems like
Bomb Making
is the new found pass-time for some people in Bunford. Reportedly, the cops have taken into custody five people who were found guilty of
Bomb Making
and using the same to blow up things. The
Bomb Making
group who were arrested by the cops in Georgia comprises of three men who are 40 years old along with a 60 year old woman.
The three men were identified as Michael Brewer (42), Matthew Henry Rothove (44), William Dale Parten(41) and the woman was Shirley Massey Maddox(62). The cops told the media that they were first spotted as they were cruising all the way down towards Gwinnett County. The group was travelling in a Dodge Stratus(1997). The cops searched the vehicle and found two bombs which are handmade.When asked about it, the Bomb Making group innocently told the police that they don't mean to harm anyone. Bomb Making falls under one of their funny activities which they do only to blow up certain things in their backyard just for the sake of fun and nothing else.
The cops said that the Bomb Making group were all covered in dirt when they stopped the vehicle and when asked about it they said they have been working to fix fences. When the vehicle was searched, the police never found any tools which might have been used to put up and fix fences.Although the Bomb Making group said that their act was meant for fun the police said that the bombs which they carried comprised of heavy stuffs like dynamites that were vaselined with metal shrapnels which on blast can kill people. Mark Layng who happens to be the Gwinnett County Magistrate Judge has issued orders to put the accused behind bars.