Former Scientist Kenton C. Doughty Sentenced to prison-based drug treatment for Heroin Use
By Jayita, Gaea News Network
Friday, December 10, 2010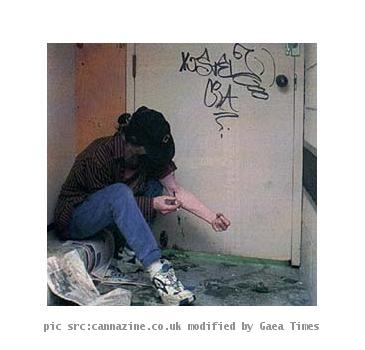 more images
LOS ANGELES (GaeaTimes.com) — A former water-quality scientist of Bellingham, who later turned to be a heroin dealer to lead a lavish life was sentenced to a prison based drug treatment on Dec 9, Thursday.
Kenton C. Doughty, 54 was found guilty with three counts of heroin dealing, one count of possession of heroin with intent to deal with and possessing stolen property.
Daughty has been sent to 20 months of treatment program in prison by Whatcom County Superior Court Judge Charles Snyder. He will be on Department of Corrections supervision for an additional 20 months after he finishes treatment.
Doughty had a well-reputed 20-year career before his involvement in the drug dealing. He used to work for the improvement of salmon habitat in many bodies of water in the Pacific Northwest.
He was making $130,000 annually and living in a 2,000-square-foot house (worth $750,000) on Lummi Island just three years ago. The house was sold in July 2008 during divorce proceedings with his ex-wife, who filed to end the marriage after 20 years because of his drug addiction, the Superior court reveals.
Police arrested Doughty while he was riding a bicycle into downtown Bellingham to deal various drugs, according to the Northwest Regional Drug Task Force, which had been investigating his drug activities for months.
Moreover, He had a stolen laptop and heroin, cocaine and prescription drugs all packaged for sale in his possession.
Meanwhile, a drug task force detective described the investigation in an affidavit filed in Superior Court. The informant told detectives that although Doughty sold heroin, he did not use it and preferred crack cocaine instead.