Police Arrests a Guy for Walking around Nude in St.Lucie
By Turjo, Gaea News Network
Friday, December 3, 2010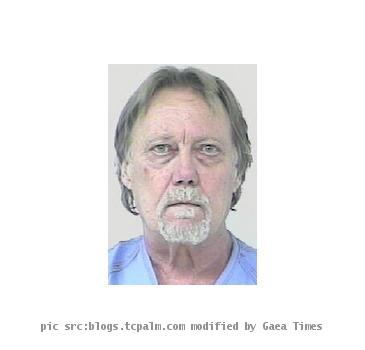 more images
PORT ST.LUCIE (GaeaTimes.com) — No more fun time for Mr Warren "Nude" Stearns. Police has arrested this man on the charges of misdemeanor as one of the neighbor launched a formal complaint against him for walking nude outside his house.
A woman on Northwest Wolverine Road told Port St. Lucie police Aug. 3 she saw her neighbor, later identified as Stearns, "outside while he was completely nude,". The same thing happened twice that afternoon. She first noticed Stearns in his driveway as she was leaving her home and "could clearly see his genitals." The next occasion happened hours later when she noticed Stearns walking to his mailbox at the end of his driveway. And this time also she could easily spot "his genitals". Further, she said she has seen Stearns nude in his pool area, which lacks a fence or landscaping for privacy.
When police interrogated Stearns, he completely denied the matter. But he has agreed that he's been experiencing financial problems and has been depressed. He started drinking and felt as if "nothing worse could happen."
Police are further investigating this incident.