MINNEAPOLIS — A Somali-born Canadian citizen who admitted he attended al-Qaida training camps in Afghanistan and lectures by Osama bin Laden was released from federal prison Friday after nearly seven years in custody and deported to Canada.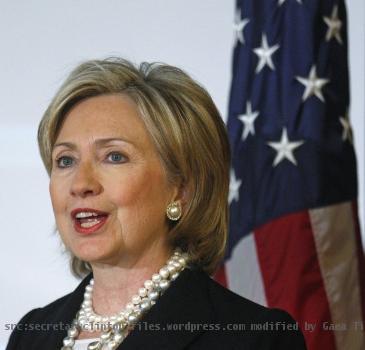 Experts: Invest in local efforts to detect terror
Agent: Ex-Army analyst had manuals on artillery
Ex-Army analyst from OK arrested at Minn. airport
Minneapolis PD investigates shot in Franken window
Minn's Mbakwe avoids trial in assault case
Suspended Mets star Rodriguez released, no bail
MLB owners approve sale of Texas Rangers
MINNEAPOLIS — Nolan Ryan and Chuck Greenberg have no more courtrooms to enter, no more briefs to file, no more bidding wars to win.
Mets closer Rodriguez suspended for 2 days by team
5 arrested in All-Star protest at baseball meeting
Mets closer Rodriguez charged with assault
2 Minn. women among 14 charged in terror probe
14 charged for supporting Somalia terrorist group
Ex-Minn. SWAT officer gets 8 yrs. for robbing bank
US hikers' moms hopeful as scientist goes to Iran
Mom of US hiker hopeful as scientist goes to Iran
'Holy men' blaze curious trail across country
Dig revives 21-year-old Minnesota abduction case
Hiker moms 'shocked' by story on children's arrest
Hiker moms: Shocked by report on children's arrest
Families of 3 jailed Americans criticize Iran
Mothers of 3 jailed Americans critical of Iran
Rwandan court to rule Thursday on jailed US lawyer
Atty: Minn. cop turned robber wanted to be killed
Colleague says US professor still jailed in Rwanda
Police: US lawyer held in Rwanda attempts suicide
US lawyer held in Rwanda critical of its president
Terror suspect's extradition to US to be appealed
Lawyer will appeal terror suspect's extradition
Rwandan police arrest US lawyer
KIGALI, Rwanda — An American lawyer helping defend a Rwandan presidential hopeful against charges that include promoting a genocidal ideology was arrested Friday and charged with genocide denial, police said.
Wolves' Jefferson pleads on DWI charge
MINNEAPOLIS — Minnesota Timberwolves forward Al Jefferson will serve two years probation as part of his sentence for driving drunk.
Death in Detroit raises questions about reality TV
Mothers of 3 Americans jailed in Iran get visas
Moms of 3 Americans jailed in Iran get visas
Minn. judge sides with NFL in StarCaps case
Journalists file lawsuit in GOP convention arrests
Minn. man pleads guilty to lying to FBI
MINNEAPOLIS — A Minnesota man who was caught up in the FBI's investigation into missing Somali men has pleaded guilty to obstructing justice.
Murder charge filed in killing of Minn. officer
Minn. Somali to plead guilty to lying to FBI
Judge rejects $296M plea deal for Guidant
MINNEAPOLIS — A federal judge rejected a plea deal by Boston Scientific Corp.'s Guidant unit to pay $296 million for failing to properly disclose changes made to some implantable heart devices, saying it didn't adequately address the company's criminal conduct.
Minn. man charged with aiding suicides via the Web
Stolen loan data found in police evidence room
Minn. man pleads guilty in $190M Ponzi scheme
US prosecutor asks pope's help to return priest