Castro: US ignored its offers on counterterrorism
Rights leader: More Cuban prisoners to go free
Cuba may free more political prisoners into exile
Church announces release of 3 Cuba prisoners
Cuba to free 4 more political prisoners into exile
New photos show Fidel Castro with US journalist
In Cuba, Richardson raises case of jailed American
Cuba to free 6 more political prisoners into exile
Cuba tries armed men tied to US anti-Castro group
Cuba calls for capture of Chilean in fraud probe
Cuba group wants parole for 69 'political' inmates
Number of political prisoners in Cuba still murky
Paralyzed Cuban political prisoner headed to US
Cuba orders Chilean to appear in corruption probe
Brief biographies on 7 Cubans released to Spain
Cuba frees 7 political prisoners into exile
7 Cuban prisoners will go to Spain with families
Cuban Church announces release of 5 more prisoners
Church: Cuba offers to free 52 political prisoners
Cuban political prisoners list dips to 167
Amnesty: Cuba courts complicit in stifling dissent
Cuban dissident found guilty, then freed
HAVANA — A Cuban court found prominent opposition leader Darsy Ferrer guilty of purchasing black-market cement Tuesday, but he was released on time served since it took nearly a year for his case to go to trial.
Cuban and US officials keep up tit-for-tat spat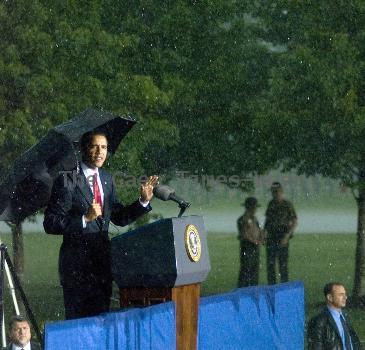 US applauds release of Cuban political prisoner
Cuba frees 1 political prisoner, transfers 6 more
US calls for freeing of Cuba prisoners
HAVANA — The U.S. government and a top Cuban human rights activist on Wednesday urged the island's leaders to release jailed political prisoners, not just transfer them to facilities nearer to their homes.
Cuba moving 7 political prisoners nearer homes
Cuba moving some political prisoners nearer homes
Cuba says no case yet against jailed American
Cuban appeals court voids jail time for dissident
Cuba frees backer of dissident group amid appeal
Activist: Cuban backer of Ladies in White jailed
Chilean businessman dead after detention in Cuba
Police bar Cuba's 'Ladies in White' from marching
Cuba wants churches' help in stopping corruption
Cuban attorney general out due to health reasons
Cuban security agents break up protest march
Amnesty calls for more freedom in Cuba
HAVANA — The human rights group Amnesty international appealed to Cuban President Raul Castro to release political prisoners and scrap laws that restrict fundamental freedoms, using the seventh anniversary of a major crackdown on dissent to call for change.
Cuban hunger striker briefly hospitalized
HAVANA — A dissident journalist who has refused food and water for a week was rushed to the intensive care unit of a hospital in central Cuba after losing consciousness, then returned home when doctors said they could do nothing for him if he refused to eat, a spokeswoman for his family said Wednesday.
Cuba TV report denies gov't let hunger striker die
Cuban president regrets jailed dissident's death
Cuban president regrets dissident's death
HAVANA — Cuban President Raul Castro issued an unprecedented statement of regret on Wednesday over the death of a jailed dissident after a lengthy hunger strike that has sparked condemnation in Washington and in European capitals.
Raul Castro regrets imprisoned dissident's death
Washington, Europe condemn death of Cuba dissident
Activists: Cuba dissident dies after hunger strike
Cuban dissident dies after hunger strike
HAVANA — An opposition political activist imprisoned since 2003 died Tuesday after a lengthy hunger strike, members of Cuba's human rights community said.