US, Cuban officials hold high-level talks on immigration issues, yet mistrust remains
By Paul Haven, AP
Friday, February 19, 2010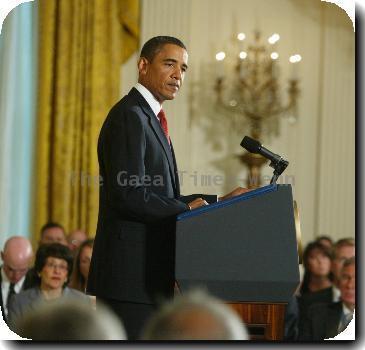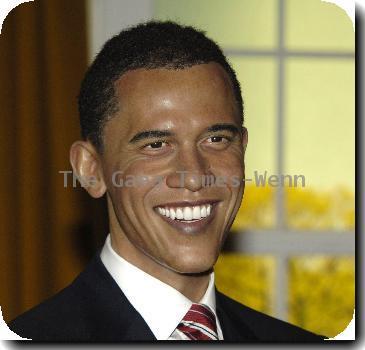 US, Cuba discuss immigration issues in Havana
HAVANA — Cuba offered restrained praise of high-level discussions on migration with U.S. diplomats on Friday, but there was no mention of progress on thornier subjects, including the detention of an American contractor accused of spying.
Cuba said its deputy minister of foreign affairs, Dagoberto Rodriguez, met with Craig Kelly, a deputy assistant secretary of state for Western Hemisphere affairs and the highest ranking American official to come to the island in years.
"The meeting took place in an atmosphere of respect," the Cuban side said in a statement after the talks wrapped up at an undisclosed location in the Cuban capital. It said it looked forward to another round, but did not give any date for when the next meeting would be held.
The U.S. side had no immediate comment on the talks, which lasted for more than 5 hours.
The American delegation also was to meet with Cuban dissidents later Friday, according to a leading human rights activist who told The Associated Press he was among those invited to attend.
The regularly scheduled migration talks came at a low point in relations between two Cold War enemies that have been at each other's throats for months about a range of issues, notably the Dec. 3 arrest of Alan P. Gross, a 60-year-old American contractor who was in Cuba on a program funded by the U.S. Agency for International Development.
He has been held without charge at Havana's high-security Villa Marista jail. Cuban President Raul Castro has said the man was spying, and that his presence was evidence that Washington is still trying to overthrow Cuba's government 51 years after the revolution.
The little-known USAID program was begun under President George W. Bush and devotes millions of dollars to the promotion of democracy on the island.
Gross's company, Bethesda, Maryland-based DAI, says he was distributing communications equipment to Cuba's tiny Jewish community, not to dissidents. Nonetheless, such equipment is tightly controlled by the communist government.
U.S. officials questioned the timing of Gross' arrest, saying he had been to Havana before on the same program and never had a problem. Gross' wife, Judy, issued a video statement Thursday pleading for his release and saying he was a "humanitarian," not a spy.
There has been widespread speculation that Cuba will seek to exchange Gross for five Cuban agents imprisoned in Miami since the 1990s after being convicted of spying. Cuba considers them anti-terror fighters who were trying to shut down a bombing campaign by anti-Castro Cuban-Americans.
Parliamentary leader Ricardo Alarcon refused to answer questions about Gross on Friday, but said Cuban authorities would use the immigration talks to bring up the fate of their agents.
"We mention them at every meeting," he said.
Alarcon added that Havana has offered to widen bilateral discussions with the United States, and is still waiting for an answer.
"What we are hoping for is that the United States one day will respond to the additional proposals we have made, seeking to reach agreements in other areas like the fight against terrorism, drug-trafficking and also the possibility of perfecting the migration accord we already have," he told journalists.
U.S. officials have had a different take on the Cuban offer, describing it as a vague proposal to hold talks about talks, not concrete policy changes. They say Cuba should respond to good-faith gestures Washington has already taken, such as loosening restrictions on travel and remittances.
In its statement following the talks, Cuba said it hoped that in future negotiations it could convince Washington to end a policy known as "wet foot, dry foot:" Cubans reaching American soil are granted asylum, while those captured at sea are deported.
It was not clear if the U.S. delegation would hold any additional meetings with Cuban officials on the sidelines of the talks.
Elizardo Sanchez, head of the independent Cuban Commission on Human Rights and National Reconciliation, said he and several other well-known opposition leaders were invited to talk to the delegation following the official discussion.
Such a meeting is not unusual when diplomats travel to Havana — but is sure to rankle Cuban leaders, who describe the dissidents as paid stooges of Washington.
Cuba and the United States have been in a nonstop war of words in recent months over nearly every issue imaginable, from President Barack Obama's performance at climate talks in Copenhagen, which Fidel Castro called "deceitful" and "demagogic," to the U.S. relief effort in Haiti, which he termed an occupation.
Cuba was particularly angered by Washington's decision to continue including it on a list of state sponsors of terrorism.
Then there are the perennial issues such as Washington's insistence that Cuba open its political system to democratic reform and free jailed political prisoners, and Cuba's demand that Washington drop its 48-year trade embargo and stop meddling in what Havana considers its internal affairs.
Daniel Erikson, a Cuba expert at the Inter-American Dialogue think tank in Washington, said the imbroglio over the contractor "adds another sensitive issue to a long list."
"Anything that further complicates the U.S.-Cuba relationship is inherently not going to help," he said.
The immigration talks began in 1994 but were suspended under Bush. They resumed in July and are meant to be held twice annually. The aim is to monitor adherence to a 16-year-old agreement under which the United States issues 20,000 emigration visas to Cubans per year.
Associated Press writers Will Weissert and Andrea Rodriguez contributed to this report.
Filed under:
Crime
Tags:
Barack Obama
,
Caribbean
,
Cuba
,
Demographics
,
Geography
,
Havana
,
International Agreements
,
Latin America And Caribbean
,
Migration Rates
,
National Security
,
North America
,
Terrorism
,
United States