Dad: Mexican police failing in pirate attack probe
Colo. prison escapee charged with several crimes
Border lake shooting victim's wife recounts ordeal
Ex-Colo. woman recounts shooting in Mexican waters
Colo. DA allegations involve suggestive text
Newt Gingrich critical on counterterror
DENVER — Republican Newt Gingrich took aim at the Obama administration's counterterror efforts Thursday, saying government officials aren't keeping America secure.
Maes files: Police chief knew of gambling ring
Judge: State pot law no defense for drug charges
Judge: State pot law no defense in federal case
Broncos try to focus on football again
ENGLEWOOD, Colo. — The Denver Broncos returned to work Wednesday, trying their best to focus on football 48 hours after the suicide of teammate Kenny McKinley.
Colorado pot grower loses round in federal court
Detectives: McKinley spoke of suicide
ENGLEWOOD, Colo. — Denver Broncos wide receiver Kenny McKinley, who is thought to have killed himself with a gunshot to the head, had made previous statements about committing suicide, according to a sheriff's investigative report released Tuesday.
Sheriff: Broncos WR Kenny McKinley found dead
AP Interview: Colo.'s Maes details police role
SEC reaches settlement with ex-Qwest CEO Nacchio
ClearOne's attorney fees for CEO undecided
Colo. woman held by escapee talks about experience
Hells Angels VP indicted in Colo. on gun charge
Nuggets hire Ujiri as new GM, and priority is Melo
Police investigating Denver Nuggets J.R. Smith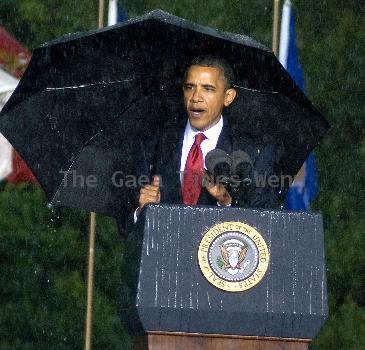 Colorado authorities recapture four-time escapee
Colorado authorities recapture escaped prisoner
FBI joins search for escaped Colorado inmate
Denver official resigns amid police video anger
Vet who died in prison gets national cemetery plot
Denver groups want officers on video beating fired
Federal court in Colorado bars marijuana defense
Dad says he heard Denver police beating over phone
Accused iPad thief faces attempted-murder charge
Victims of Afghan massacre gave years of service
American mom charged with murdering 3 children
Colorado gov. candidate makes deal to repay money
Mom to be arrested in mystery death of 3 kids
Mystery over death of US oil executive's children
Colo. pot shops face closure under tough new rules
Most Colo. pot center owners have arrest records
Immigrant groups criticize fingerprint initiative
Nacchio seeks oral arguments before appeals court
Judge: Law penalizing fake heroes unconstitutional
Ex-Qwest CEO Nacchio to appeal new sentence
Accused pot growers charged with child abuse
Coach banned for life for drug trafficking
Former Qwest CEO's sentence cut by 2 months, $7.4M
Former Qwest CEO to get new sentence
DENVER — Prosecutors are asking a judge to add six months to former Qwest Communications International Inc. CEO Joseph Nacchio's sentence for insider trading.
Former Qwest CEO to get new sentence Thursday
Former Qwest CEO expects to hear new sentence soon
Colo. company pleads guilty in military tech case
Judge holds hearings to re-sentence ex-Qwest CEO
Pakistan: US bin Laden hunter on mission from God