Controversial artwork won't be returned to display
Colo. museum won't replace torn controversial art
Company: Electronic monitoring went down across US
Police probe Colo. mom, twins' deaths as homicides
Dad: Mexican police failing in pirate attack probe
Colo. prison escapee charged with several crimes
Border lake shooting victim's wife recounts ordeal
Police plan new interviews in JonBenet Ramsey case
Ex-Colo. woman recounts shooting in Mexican waters
Colo. DA allegations involve suggestive text
Woman sought restraining order for Colo prosecutor
Woman had restraining order for Colo. prosecutor
Newt Gingrich critical on counterterror
DENVER — Republican Newt Gingrich took aim at the Obama administration's counterterror efforts Thursday, saying government officials aren't keeping America secure.
Colo prosecutor accused of unlawful sexual contact
Maes files: Police chief knew of gambling ring
USOC won't create central list of banned coaches
Armstrong takes part in charity bike ride in Aspen
Judge: State pot law no defense for drug charges
Judge: State pot law no defense in federal case
Broncos try to focus on football again
ENGLEWOOD, Colo. — The Denver Broncos returned to work Wednesday, trying their best to focus on football 48 hours after the suicide of teammate Kenny McKinley.
Colorado pot grower loses round in federal court
Detectives: McKinley spoke of suicide
ENGLEWOOD, Colo. — Denver Broncos wide receiver Kenny McKinley, who is thought to have killed himself with a gunshot to the head, had made previous statements about committing suicide, according to a sheriff's investigative report released Tuesday.
Sheriff: Broncos WR Kenny McKinley found dead
AP Interview: Colo.'s Maes details police role
Man convicted of Colo. killing to steal Xbox 360
Counselors monitoring prison officers with PTSD
SEC reaches settlement with ex-Qwest CEO Nacchio
ClearOne's attorney fees for CEO undecided
Colo. woman held by escapee talks about experience
Hells Angels VP indicted in Colo. on gun charge
Nuggets hire Ujiri as new GM, and priority is Melo
Police investigating Denver Nuggets J.R. Smith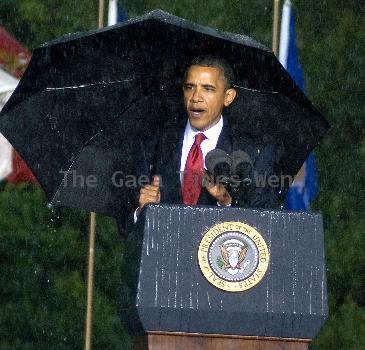 Colo. focuses on how inmate escaped from prison
Colorado authorities recapture four-time escapee
Colorado authorities recapture escaped prisoner
FBI joins search for escaped Colorado inmate
Escaped Colorado inmate believed to be in state
Escaped Colo. inmate believed to be in state
Denver official resigns amid police video anger
Vet who died in prison gets national cemetery plot
Inmate serving decades escapes from Colo. prison
Inmates escapes from Colorado prison
STERLING, Colo. — Law officers in northeast Colorado are searching for a 48-year-old inmate convicted of attempted murder who escaped from a maximum security prison.
Authorities: Ariz. escapee caught at campground
Denver groups want officers on video beating fired
Federal court in Colorado bars marijuana defense
Dad says he heard Denver police beating over phone
Colo. man pleads guilty in Haiti sex abuse case
Accused iPad thief faces attempted-murder charge
Santana makes closer unnecessary, blanks Rockies