Santosh Kumar Singh's Death Sentence Reduced to Life Imprisonment by Supreme Court
By Jayita, Gaea News Network
Wednesday, October 6, 2010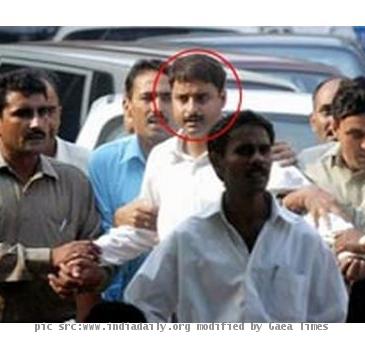 more images
NEW DELHI, INDIA (GaeaTimes.com) — The Supreme Court on Wednesday reduced the death sentence of Santosh Kumar Singh to life imprisonment. Singh was accused of rape and murder of Priyadarshini Mattoo.
The apex court comprising of Justices H S Bedi and C K
Prasad withdraw the conviction of Singh, citing some favors for the son of former senior IPS officer.
"The conviction is maintained," the Bench said adding however,
To our mind, certain things are in favour of appellant (Singh). We are converting the punishment of death sentence into the life imprisonment.
Singh, then a law student allegedly raped and killed Mattoo, his junior. He had challenged his conviction and death sentence ordered by Delhi High Court.
Meanwhile, the lawyer of Mattoo family said that he will seek for review of the file or enhanced punishment after going through the verdict properly.
Obviously, the verdict didn't satisfy the family and friends of the victim. They raged over the decision of the court.
I am not satisfied with the sentence. This can be discussed only by the legal experts as it is quite evident that even the Supreme Court has upheld the verdict of the Delhi High Court
, Chaman Lal Mattoo said.
Mr. Mattoo also stated that this is dangerous as many convicts are coming out this way. The case is not well treated by the apex court.