SKOPJE, Macedonia — An online music video praising Osama bin Laden has driven home a troubling new reality: A radical brand of Islam embraced by al-Qaida and the Taliban is gaining a foothold in the Balkans.
THE HAGUE, Netherlands — To fellow Croatians he's a war hero. For Serbs he's a criminal who lent tacit support to ethnic cleansing. Of one thing there's little doubt: Gen. Ante Gotovina has led a life on the edge.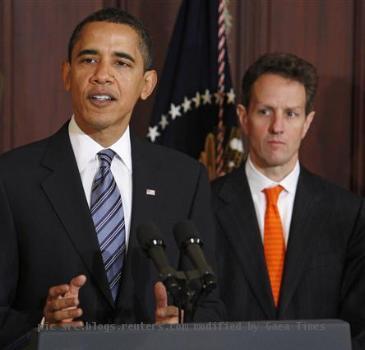 Ex-Bosnian leader arrives home after legal battle
UK court blocks extradition of ex-Bosnian leader
AP-EU-Serbia-Journalist-Attacked
…1103 AP-EU-Serbia-Journalist-Attacked,0107
UN court orders retrial for former Kosovo premier
Balkan Pink Panthers stuff of local legend
Judges won't extradite Kosovo terror suspect to US
Hearing opens in Britain for ex-Bosnian leader
Trial of Serb for attack on NY student postponed
Serb goes on trial for attack on NY student
Serb to go on trial for attack on NY student
Serbian police catch convicted assassin
BELGRADE, Serbia — Serbia's police on Thursday caught a fugitive convicted of taking part in the assassination of Serbia's Prime Minister Zoran Djindjic seven years ago.
2 Bosnian Serbs get life for Srebrenica genocide
Mladic's family wants him declared dead
BELGRADE, Serbia — The family of Europe's most-wanted fugitive, Bosnian Serb wartime military commander Ratko Mladic, is seeking to have him declared officially dead but authorities said Tuesday that the hunt for the genocide suspect will continue.
Serbia hands UN court seized Mladic diaries
UN prosecutor files amended Mladic indictment
Serbia plans to open mass grave
BELGRADE, Serbia — Serbian investigators will open a mass grave that could contain up to 350 bodies of Albanians who were killed during the 1998-99 war in Kosovo, then secretly buried in Serbia to hide the atrocities, an official said Thursday.
Fan of Serbian soccer club shot during brawl
Serbia issues arrest warrant for suspected Nazi
Ex-Serb general: hero or traitor?
BELGRADE, Serbia — Is Vlado Trifunovic a traitor, war criminal or hero? It all depends on whom you ask in the war-scarred Balkans.
UK court grants bail to ex-Bosnian vice president
Ex-Bosnian vice president remains in UK custody
UK court refuses bail to former Bosnian politician
Serbia, Bosnia want custody of ex-Bosnian leader
Karadzic: Serbs were targets of state terror
Charges filed for attack on NY student
BELGRADE, Serbia — Prosecutors have filed assault charges against a former Serbian college student who jumped bail in the U.S. after beating a fellow American student into a coma, a spokesman said Tuesday.
Ex-Bosnian leader arrested at London airport
Karadzic: Islamic militants to blame for bloodshed
Serbia police search fugitive Mladic's house
Court reduces sentence for Jelena Dokic's father
2 NY men sentenced in Binghamton student beating
Serbia arrests war crimes suspect
BELGRADE, Serbia — Serbian police have arrested a war crimes suspect wanted for the killing of at least 19 civilians in eastern Bosnia and other atrocities of the 1992-95 war.
Serbia probes 5 ex-police for war crimes
BELGRADE, Serbia — Serbia's war-crimes prosecutor's office says five former policemen are under investigation in the killing of non-Serbs in Croatia in 1991.