Soaring cabbage prices hit kimchi-loving SKoreans
Feds target 60 hunters in Kansas hunting probe
Study: To save tigers, protect key breeding areas
Proposal: Calif. farmers could own water pipes
Burning Man fans say cops too heavy-handed
AP Impact: US wasted billions in rebuilding Iraq
Baby tiger found stuffed in bag at Thai airport
Kenya seizes 2 tons of ivory destined for Asia
BLM probes foal death at CA-NV wild horse roundup
Myanmar triples size of northern tiger reserve
4th bear caught after deadly MT campground attack
Mont. officials await test results in bear attack
Woman recounts bear attack as caught grizzly ID'd
Grizzly caught after MT mauling that killed MI man
Judge orders tougher look at fire retardant drops
Malaysia raid for stolen cars nets protected birds
Armed vet shot, killed outside Maine VA hospital
Grizzly suspected of killing man shot and killed
2 Nevada men plead guilty to killing wild mustangs
Advocates: Wolf case a test for endangered species
Nepal orders probe into slaughter of rhinos
Federal judge blocks Alaska's wolf-kill plan
Judge hears both sides in Alaska wolf-killing case
Alaska judge sets hearing on plan to kill wolves
Judge rejects Alaska plan to begin killing wolves
Charges considered in deaths of 83 wild horses
Nevada wild horse case turned over to prosecutors
Asian ivory trade poses danger to African elephant
So. Ariz. man pleads guilty in jaguar's death
Court upholds timber sales in Tongass Nat'l Forest
Canadian sci-fi writer avoids jail time in Mich.
Everglades deal in jeopardy after judge's ruling
Brazil trial in US nun killing delayed
BELEM, Brazil — A Brazilian court has delayed the trial of a rancher accused of ordering the murder of U.S. nun and Amazon defender Dorothy Stang.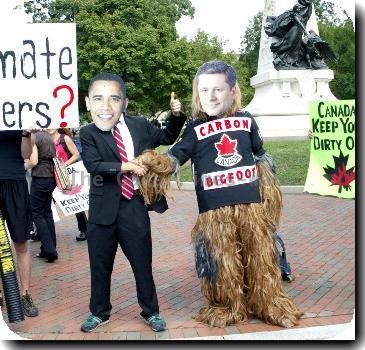 Nuns face guns, impunity in trying to save Amazon
Judge blocks mine beneath Cabinet Mtn. wilderness
UN meeting rejects proposed one-off ivory sales
Tanzania, Zambia bid for one-off ivory sales fail
Zambia's ivory proposal rejected by UN body
UN rejects Tanzania request for one-off ivory sale
Tanzania proposal for ivory sale fails
DOHA, Qatar — A U.N. conservation meeting has rejected a proposal by Tanzania to weaken an ivory ban so it can sell its ivory stocks, over criticism from conservationists that they are not doing enough to crackdown on poaching.
Tanzania, Zambia demand one-off sales of ivory
Demise of coral, salamander show impact of Web
UN approves tiger action plan
DOHA, Qatar — A U.N. conservation meeting has agreed to a voluntary conservation plan for endangered tigers that calls for tougher legislation in countries home to the big cats to tackle widespread smuggling and boost money spent on law enforcement.
Kenya elephant deaths soar as ivory sales debated
Report on Marines' water omitted cancer chemical
New endangered pronghorn site eyed in Arizona
Despite hunts, wolves hold steady in N Rockies
Health facilities, NY settle over drug-flushing
Study suggests too many bodies at Chicago cemetery