BAGHDAD — Iraq's deputy justice minister acknowledged Sunday that a man convicted of killing a British aid worker in 2004 escaped from prison 11 months ago and that the government only learned of the breakout last month.
BAGHDAD — An Iraqi police spokesman says a drive-by shooting south of Baghdad has killed three Sunni worshippers as they were leaving mosque following morning prayers.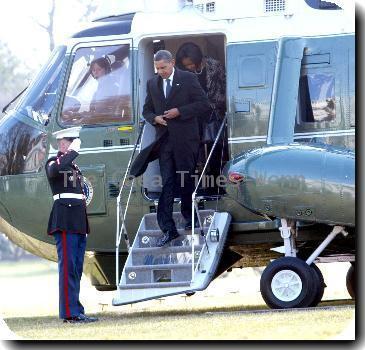 Gunmen kill 5 in Baghdad checkpoint shooting spree
3 traffic policemen, 3 others die in Iraq violence
Iraq releases former top Saddam loyalist
BAGHDAD — The Iraqi government has released from prison a top Saddam Hussein loyalist after he was found innocent of helping the former regime punish opponents by draining the country's fabled marshlands, a judge said Wednesday.
Iraqi minister says 4 al-Qaida inmates escape jail
Gunmen kill 4 in northern Iraq drive-by shooting
Suicide attacks kill at least 46 in Iraq
BAGHDAD — Two suicide bombers targeting members of a government-backed, anti-al-Qaida militia struck within hours of each other early Sunday, killing at least 46 people and wounding 52, Iraqi officials said.
Suicide bomber kills at least 43 people in Iraq
Suicide bomber kills at least 11 people in Iraq
Iraq faces new test in US handover of last prison
Iraq: US hands over Tariq Aziz, other detainees
Baghdad seeks arrest of 39 Iranian exiles in Iraq
4 killed in jewelry shop robbery in west Iraq
4 jewelers killed during robbery in Iraq
BAGHDAD — Gunmen raided a jewelry shop Saturday morning in western Iraq, killing four people before fleeing with a large amount of gold, officials said.
Suicide bombers kill 5 in northern Iraq
BAGHDAD — Officials say suicide bombers have killed four Iraqi policeman and a soldier and injured nine others in separate attacks in the northern city of Mosul.
Iraq police shoot dead power cuts protester
Iraq police shoot dead protester over power cuts
Iraq PM: electrical officials must solve shortage
Iraq rally turns violent, police kill protester
Police say Iraqi interpreter for US army killed
Al-Qaida in Iraq adopting Taliban tactics
BAGHDAD — An al-Qaida in Iraq front group claimed responsibility Thursday for an unusual attack more typical of the Taliban in Afghanistan — a commando-style assault in which suicide bombers wearing military uniforms stormed the Central Bank during rush hour in Baghdad.
Al-Qaida in Iraq claims deadly central bank attack
Iraqi police: Gunmen kill anti-al-Qaida fighter
Iraqi official found with TNT, charged with terror
Iraqi trial delayed over mental health dispute
3 jewelers killed during robbery in southern Iraq
Attack on US convoy in Iraq kills 2 bystanders
2 candidates from Iraq's Sunni-backed party killed
Iraqi cleric: political impasse must end in 1 week
Iraqi official says Iranian troops cross border
3rd Iraqi candidate from Sunni-backed party killed
Gunmen kill 14 in Baghdad gold shops robbery
Iraq blames al-Qaida in gold robbery that kills 15
Brazen Baghdad gold heist ends in 15 dead
BAGHDAD — Gunmen wearing Arab headscarves and wielding assault rifles, rocket-propelled grenade launchers and pistols robbed a gold jewelry market in broad daylight Tuesday, killing 15 people in the most brazen example of Baghdad street crime that has soared as sectarian fighting ebbed.
Gunmen rob gold shops in Iraqi capital, kill 15
Official: No fraud found in Iraq's election