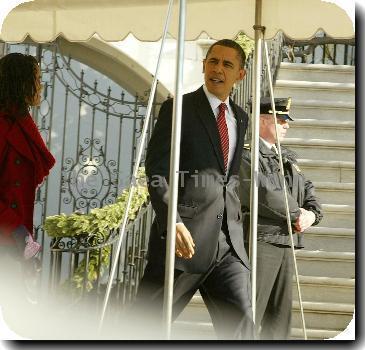 more images
Iran briefly arrests Khomeini's granddaughter
Report: Iran arrests brother of ex-president
Iran arrests activists before expected protests
Iran: activists arrested before expected protests
Iran sentences another activist to death
TEHRAN, Iran — Iran has convicted another opposition activist on charges related to the country's post-election turmoil and sentenced him to death, the judiciary said Tuesday, bringing to at least 10 the number of those facing the death penalty for the unrest following June's disputed presidential election.
Iran's leader vows to thwart protests this week
Iran sentences former deputy FM to 6 years in jail
Iran detains 7 tied to US-funded radio for spying
Iran's opposition leader appeals for calm
TEHRAN, Iran — Iran's opposition leader appealed to his supporters and other anti-government activists Tuesday not to overstep the law in pressing for political and social changes.
Iran puts 16 opposition supporters on trial
Iran puts 16 protesters on trial
TEHRAN, Iran — Iran put 16 opposition supporters detained during anti-government protests last month on trial Saturday on charges of rioting and conspiring against the ruling system, Iran's state media reported.
Iranian cleric: More opposition should be executed
Iran hangs 2 for allegedly aiming to topple state
Iran executes 2 men tried on unrest-linked charges
Report: 2 German diplomats detained in Iran
Gunmen in northwestern Iran assassinate prosecutor
Iran opposition urges protests on Revolution day
5 tried in Iran over December opposition rallies
Iran ex-prosecutor denies role in torture deaths
Lawyer hopeful Iran will acquit French academic
Ex-Iran leaders: Professor killing 'terrorism'
Iran reformist says professor killing 'terrorism'
Bomb kills Iran nuclear physicist tied to Mousavi
Slain nuclear physicist backed Iran's opposition
Iranian nuclear physicist killed in bombing
Iran prosecutor urges no leniency for detainees
Ex-prosecutor blamed for 3 protester prison deaths
Shots fired at leading Iranian opposition figure
Gunmen open fire at Iranian opposition leader
Iran to try 5 protesters it detained
TEHRAN, Iran — Five protesters who were detained in late December will soon stand trial in Iran, the official IRNA news agency reported Thursday.
Iran ex-prosecutor blamed for prison deaths