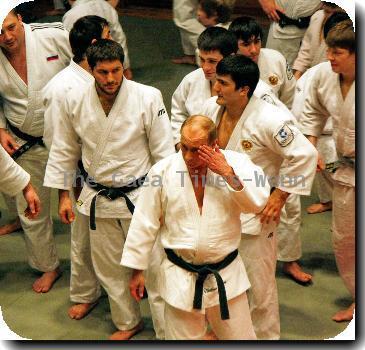 more images
Egypt to keep open border with impoverished Gaza
Turkey calls on Israel to accept probe into raid
Egypt: Gaza blockade a failure, border stays open
Biden: US seeks new ways to address Gaza problems
Israel navy kills 4 Palestinian militants off Gaza
Defiant Israel says activists prepared to fight
Turkish group behind flotilla is Gaza's new hero
Israel, Egypt ease Gaza blockade after deadly raid
Activists send new boat to challenge Gaza blockade
Israel boat raid sparks condemnations, protests
Israel's Gaza blockade baffles residents
GAZA CITY, Gaza Strip — Military bureaucrats enforcing Israel's blockade of Gaza allow frozen salmon filet, facial scrub and low-fat yogurt into the Hamas-ruled territory. Cilantro and instant coffee are another matter — they are banned as luxury items.
Israeli commandos to block Gaza activists
ASHDOD, Israel — Israel on Thursday unveiled a massive makeshift detention center in the country's main southern port and announced the end of days of intense naval maneuvers, vowing to stop a flotilla of hundreds of pro-Palestinian activists trying to break a 3-year blockade of the Gaza Strip this weekend.
Hamas temporarily shuts Gaza smuggling tunnels
Drug cartels target Mexican army in brazen attacks
18 gunmen killed in attacks on Mexican army bases
Army, drug gangs battle in Mexico amid blockades
Gaza rocket kills Thai farm worker in Israel
Under blockade, coastal Gaza now a fish importer
Pro-Gaza activists leave Egypt
CAIRO — A group of several hundred international activists from an aid convoy to the blockaded Gaza Strip have been allowed to leave Egypt Saturday, despite earlier threats to have some arrested because they scuffled with police, an airport official said.