Attorney: Mets' K-Rod is in plea talks
NEW YORK — New York Mets closer Francisco Rodriguez is in plea talks and anger management classes, his lawyer said Thursday.
Mets fire Manuel and Minaya
NEW YORK — Mets chief operating officer Jeff Wilpon and his father Fred, the team's owner, sat side by side and spoke for nearly three-quarters of an hour about responsibility, cultural change and thinking outside the box to bring winning back to an organization that has won little recently.
Keller's 2 scores give Jets 14-10 lead at half
Broncos try to focus on football again
ENGLEWOOD, Colo. — The Denver Broncos returned to work Wednesday, trying their best to focus on football 48 hours after the suicide of teammate Kenny McKinley.
K-Rod released on bail over text-message counts
Detectives: McKinley spoke of suicide
ENGLEWOOD, Colo. — Denver Broncos wide receiver Kenny McKinley, who is thought to have killed himself with a gunshot to the head, had made previous statements about committing suicide, according to a sheriff's investigative report released Tuesday.
Sheriff: Broncos WR Kenny McKinley found dead
Roethlisberger suspension reduced to 4 games
Nuggets hire Ujiri as new GM, and priority is Melo
Packers need more from backup cornerbacks
GREEN BAY, Wis. — The idea that the Green Bay Packers' defense isn't itself without cornerbacks Charles Woodson and Al Harris isn't exactly a startling revelation. Still, Saturday night's preseason game in Seattle was tough to watch at times.
After woeful 2009, New York Mets slide again
Santana makes closer unnecessary, blanks Rockies
Packers call on Pickett, others to replace Jolly
AP source: Masoli accepts invite to visit Ole Miss
AP source: Masoli invited to Ole Miss this weekend
Shawn Johnson stalker sent to mental hospital
Rooney, Ronaldo, now Messi - stars misfire in Cup
Texas Tech seeks to have individuals dismissed
Fans bid farewell to boxer Valero
EL VIGIA, Venezuela — Weeping relatives and fans gathered around the coffin of former boxing champion Edwin Valero on Wednesday, mourning the troubled fighter who killed himself after slaying his wife.
Fans bid final farewell to boxer Valero
EL VIGIA, Venezuela — Relatives and fans of former boxing champion Edwin Valero gathered for the funeral on Wednesday of the troubled fighter who killed himself after slaying his wife.
Boxer's deaths leaves questions in Venezuela
Boxer Valero kills himself in jail, police say
Police: boxer Edwin Valero kills self in jail
Police: Boxer Valero suspected of killing wife
Ex-NFL star says he's changed since Vegas robbery
NCAA: Michigan State starts strong
Michigan State has scored on its first six possessions of the second half to edge ahead of Northern Iowa. Neither team has gone on a big run, and the team that does might well be the team that finds itself ahead at the end.
NCAA: Duke leads Purdue 24-23 at half
Halftime has mercifully come in Houston, where top-seeded Duke leads Purdue 24-23 in a game with about as much finesse as a lumberjack driving a dump truck.
NCAA: Purdue takes lead with 9-2 run
Duke coach Mike Krzyzewski might want to remind his club that a loss ends its season.
NCAA: Northern Iowa leads 29-22 at halftime
NCAA: Spartans' Lucas watching from bench
Michigan State point guard Kalin Lucas is on the bench in warmups, his left leg in a walking boot. Last year's Big Ten player of the year ruptured his Achilles' tendon in the second round against Maryland, a blow made even worse because Northern Iowa has good guards.
Cabanas out taking free kicks, shooting baskets
Doctor in drug case known for unorthodox methods
Police: Dolphins RB Ronnie Brown charged with DUI
Hornets beat cold-shooting Clippers 108-100
APNewsBreak: Canadian doctor says HGH was for him
APNewsBreak: Canadian doctor says he treated ARod
Cuban hunger striker briefly hospitalized
HAVANA — A dissident journalist who has refused food and water for a week was rushed to the intensive care unit of a hospital in central Cuba after losing consciousness, then returned home when doctors said they could do nothing for him if he refused to eat, a spokeswoman for his family said Wednesday.
Cavs' West injures finger on shooting hand
Trial begins for NYC cops charged in sex attack
Hot-shooting Trail Blazers beat Bucks 120-108
Texas Tech asks court to toss Leach claim
LUBBOCK, Texas — Texas Tech on Tuesday asked a judge to throw out fired coach Mike Leach's lawsuit, saying state law gives the university immunity from legal action.
NYPD: Jayson Williams charged with DWI after crash
Ex-NBA star Jayson Williams hurt in NYC crash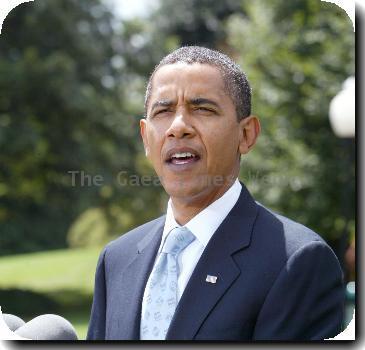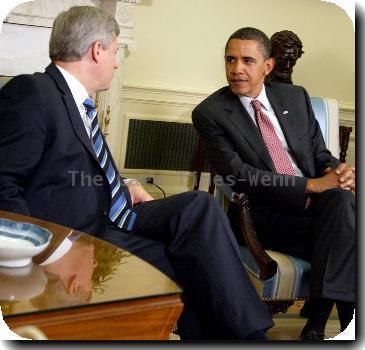 AP Top News at 1:14 a.m. EST
Man skirts NJ airport security, delaying flights
AP Top News at 12:49 a.m. EST
Senate votes unemployment benefits, highway funds