Backers of Calif gay marriage ban ask appeals court to temporarily block gay weddings
By Paul Elias, AP
Thursday, August 12, 2010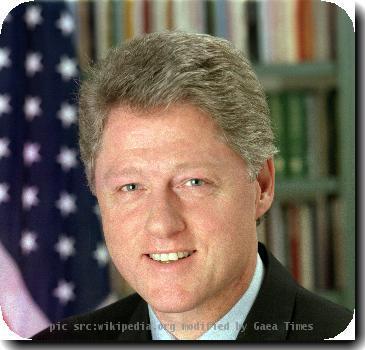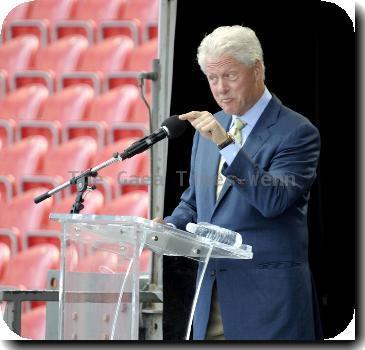 Appeals court asked to block start of gay weddings
SAN FRANCISCO — The sponsors of California's gay marriage ban have asked an appeals court to stop a federal judge's order allowing same-sex weddings to begin next week.
The lawyers defending Proposition 8 asked the 9th U.S. Circuit Court of Appeals late Thursday to impose a stay that would halt gay marriages while the court considers the judge's ruling that struck down the ban.
Judge Vaughn Walker last week found that Prop. 8, passed by California voters in 2008, was unconstitutional.
Walker then said same-sex couples could begin marrying next Wednesday unless the appeals court steps in.
THIS IS A BREAKING NEWS UPDATE. Check back soon for further information. AP's earlier story is below.
SAN FRANCISCO (AP) — The federal judge who struck down California's gay marriage ban said Thursday that same-sex weddings can resume next week unless an appeals court intervenes before then.
The news raised hopes among gay couples that they soon could tie the knot after years of agonizing delays.
"We just want equal rights. We're tired of being second-class citizens," said Amber Fox, 35, who went to the Beverly Hills Municipal Courthouse on Thursday morning in hopes of marrying her partner. The couple wed in Massachusetts in June but wanted to make it official in their home state.
The Foxes left the courthouse without exchanging vows after the ruling by Chief U.S. District Judge Vaughn Walker in a case many believe is destined for the Supreme Court.
Walker decided to give gay marriage opponents until next Wednesday to ask the 9th U.S. Circuit Court of Appeals to block same-sex weddings while it decides their appeal. If the appeals court chooses not to get involved, Walker said county clerks may begin issuing marriage licenses to same-sex couples at 5 p.m. on Wednesday.
Walker last week struck down the state's gay marriage ban, known as Proposition 8, saying that the voter-approved law is unconstitutional.
Charles J. Cooper, the lead counsel defending the ban, said Thursday that he intends to ask the 9th Circuit to block gay marriages from going forward.
"The decision whether to redefine the institution of marriage is for the people themselves to make, not a single district court judge, especially without appellate scrutiny," Cooper said.
The delay disappointed dozens of same-sex couples around the state who had hoped to marry immediately.
"It's sad that we have to wait a little longer, but it's been six years," said Teresa Rowe, 31, of Suisun City who went to San Francisco's City Hall on Thursday morning with her partner to fill out a marriage license application.
Scott Campbell, 41, and Scott Hall, 35, had to tell family members en route to the Beverly Hills courthouse for the ceremony to turn back. They vowed to return next week.
"We're both very traditional. Our parents both gave their blessings," Campbell said.
California voters passed Proposition 8 as a state constitutional amendment in November 2008, five months after the California Supreme Court legalized same-sex unions and an estimated 18,000 same-sex couples already had tied the knot.
"It's a really sad day for Californians, for families, for our future and for voters that a federal judge has trampled on the civil rights of voters," said Luke Otterstad, 24, of Sacramento, who stood among dozens of gay marriage supporters outside San Francisco's City Hall to protest the judge's ruling.
Lawyers for gay couples, California Gov. Schwarzenegger and Attorney General Jerry Brown filed legal motions Friday asking that same-sex marriages be allowed to resume immediately.
Walker said on Thursday that ban proponents didn't convince him that anyone would be harmed by allowing same-sex marriages to resume. Gay and lesbian couples, however, would be harmed if the ban continued, according to the judge, who previously ruled that the ban violates constitutional guarantees of equal protection and due process.
Walker also turned aside arguments that marriages performed now could be thrown into legal chaos if Proposition 8 is later upheld by an appeals court. He pointed to the 18,000 same-sex couples who remain legally wed after marrying during the five-month window in which gay marriage was legal in California before voters passed the ban in 2008.
Finally, Walker said it also appeared doubtful that the opponents of the ban have any right to appeal his decision striking down a state law that he said should have been defended by either Schwarzenegger and Brown, who both refused to do so.
Schwarzenegger and Brown each last week urged Walker to allow same-sex marriages to resume immediately and it's unlikely they would join the appeal of Proposition 8.
"I am pleased to see Judge Walker lift his stay and provide all Californians the liberties I believe everyone deserves," Schwarzenegger said after the ruling.
The case now goes before a special "motions panel" of three judges at the appeals court, the largest and busiest federal appeals court in the nation with jurisdiction over nine western states.
The panel consists of two judges appointed by Democrats and a third by a Republican.
President Ronald Reagan appointed Judge Edward Leavy to the appeals court in 1987. Leavy, who is semi-retired, has served as judge in the state and federal courts in Oregon since 1957.
President Bill Clinton nominated Judge Michael Daly Hawkins to the court in 1994 and Judge Sidney Thomas in 1995.
Hawkins, based in Phoenix, served as Arizona's U.S. Attorney under President Jimmy Carter and also worked as a special prosecutor for the Navajo Nation from 1985 to 1989.
Thomas, who keeps his chambers in Bozeman, Mont., made President Obama's short list to fill the U.S. Supreme Court vacancy that was filled last week by Elena Kagan.
A new three-judge panel will be chosen sometime next year to decide the appeal. Lawyers for both sides have been ordered to file their legal arguments by the end of the year.
Associated Press Writers Lisa Leff and Trevor Hunnicutt in San Francisco and Shaya Tayefe Mohajer in Beverly Hills contributed to this report.
Filed under:
Crime
Tags:
Bill Clinton
,
California
,
Constitutional Amendments
,
Couples
,
Judicial Appointments And Nominations
,
Municipal Governments
,
National Courts
,
North America
,
Relationships
,
San Francisco
,
United States