SBI Scam Busted
By Ipsit, Gaea News Network
Monday, June 28, 2010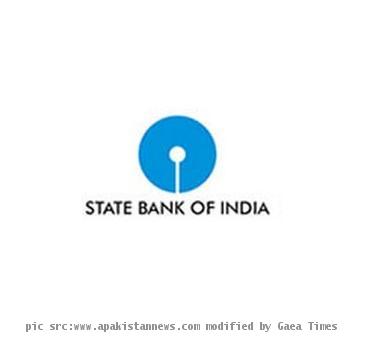 MUMBAI, INDIA (GaeaTimes.com)- Three businessmen has been taken into custody by CBI after they tried to defraud SBI by using a forged Punjab National Bank letter of credit. Reportedly, they tried to scam the Fort Branch of SBI (State Bank Of India) for a total sum of Rs.8.9 crore.
After they were arrested, the three were identified as Anoop Roy, Akhilesh Pandey and Satish Krishna Pujari. Satish Kumar Pujari called himself the director of Micro Bit Associate Private Limited while Akhilesh Pandey pretended to be the proprietor of Meroo Polymers. It was said that the CBI (Central Bureau Of Investigation) is still looking for the officials of SBI who are believed to be have helped the trio in their scam operation. Ganesh Anantharam who happens to be the Assistant General Manager of SBI Fort Branch was the first one to have informed the police about the scam.
The Assistant General Manger told CBI officials that the trio submitted forged discounting bills in the SBI branch. They also had a forged letter of credit from Punjab National Bank, Solhapur branch which was credited on behalf of Ashok Traders and Meroo Polymers. The manager suspected the scam and contacted Punjab National Bank to reconfirm the status of the letter of credit. SBI was informed that no such letter of credit was issued against any company. CBI officials said that the three had submitted two more letter of credit after the bank discounted Rs 8.9 crore. This triggered suspicion and the SBI officials immediately blocked the transaction. In due course of investigation, the trio admitted that apart from SBI they have also played a scam of Rs.10 crore with Bank of India Mahalaxmi branch.